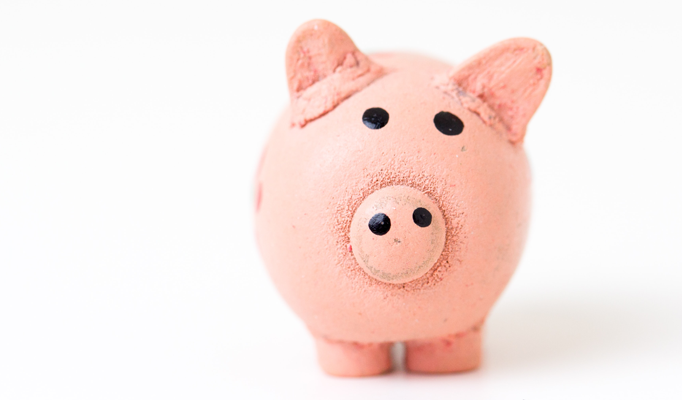 "What are the core principles we want to teach our children about money?"
This was one of the many questions my wife and I had when our children were young. After much thought, we landed on the building blocks of financial success in these four principles: 
• Generosity – giving back
• Saving – setting funds aside for the future
• Freedom – spending without guilt (as appropriate)
• Thrift – spending wisely with an understanding that we can't have everything we want and we don't need everything we see
Once we had these determined, we then had to put some hard thought into how we should go about teaching these principles. What we wanted to teach our kids may not be what you want to teach yours, and you may also have different thoughts on how to teach your own children. However, in the interest of (hopefully) saving you some time and energy, what follows is a summary of what we taught.
We found that our kids easily understood the terms tithe (one tenth) and halve, so I'll call this the 10/50/50 rule – of course, any true mathematician would correct me and say it's actually a 10/45/45 rule.
It's worth noting that we did not pay our children an allowance. We considered regular chores (simple cleaning, loading the dishwasher, etc.) to be part of sharing in the family workload. However, we did pay them for extra jobs over and above the typical household chores (shovelling snow, raking leaves, etc.) and small tasks they did for our business.
Each child was encouraged to practice the 10/50/50 rule. With any income, they would set aside a tithe to give away before any other calculations. We made sure to teach them how easy this was to do. If there were ten loonies, at least one of them should be set aside to give back to God.
The remainder was divided in two halves:
– One half went into their long-term savings tin which could only be spent with our permission. As the children grew, this money went into their savings and/or investment accounts.
– The other half went into their spending tin which they could spend at their discretion, no permission required. This half later became their chequing account.
If they chose, the children could put some of their spending money into their long-term savings tin, but just because they put in extra did not mean they could use it without our permission.
By starting at a young age, this process became the default even as they transitioned from savings tins to bank accounts and eventually obtained their own jobs. At first, as with everything, we were involved every time they received money. We would count off the dimes, quarters, or dollars and divide it with them: first carving off a tenth and then splitting the remainder 50/50. As time went on it was easy to back off. The math wasn't difficult; we trusted them to do the right thing and manage it themselves, periodically asking for confirmation that they were keeping on track.
This allowed the children to take ownership of their finances. It gave them the freedom to spend if they chose, and it gave us greater freedom to say, "We're not paying for that particular item. If you want it, you'll have to pay for it yourself," which led to good decision-making skills.
One positive, yet unintended, benefit of this approach was how it ended up teaching them not to be legalistic about it. At times (particularly when they were older) the money didn't divide easily by 10 and then two. Rather than making change to get everything down to the penny, we would encourage them to give extra and/or save extra, taking the emphasis off spending and putting it on giving and saving.
There are many ways that you can teach your kids about money. Our approach may not be what you're after, but I can tell you that we feel our approach led to success. We have three kids, and at this point in their lives they continue to make what we believe are good decisions when it comes to money. I share this in the hopes that it will inspire you to put serious thought into what you want to teach your kids regarding their relationship with money. From there you can either come up with your own system or use ours.
And if you're a grandparent, please pass this on to your adult children. With a bit of luck, they'll thank you for it.
Arnold Machel, CFP® lives, works, and worships in the White Rock/South Surrey area. He is a Certified Financial Planner with IPC Investment Corporation and Visionvest Financial Planning & Services. Questions and comments can be directed to him at dr.rrsp@visionvest.ca or through his website at www.visionvest.ca. Please note that all comments are of a general nature and should not be relied upon as individual advice. The views and opinions expressed in this commentary are those of Arnold Machel and may not necessarily reflect those of IPC Investment Corporation. While every attempt is made to ensure accuracy, facts and figures are not guaranteed.  
Arnold is now accepting a limited number of invitations to speak for the 2022/23 calendar years. If you are interested in having him speak to your congregation or other group regarding money matters, please contact us at admin@visionvest.ca or (604) 542-2818 with your preferred date and time.